Designating a Caregiver
If someone helps you manage your prescription drugs, you should consider designating them as a caregiver for your pharmacy benefit. When you designate a caregiver, they will be able to order refills, check order status, discuss a new medication and move your prescription to Home Delivery.
Begin by logging into your Express Scripts account at www.Express-Scripts.com/TRICARE. Once logged in, navigate to My Account and select Designate a Caregiver. If you have questions, please call 855.778.1417.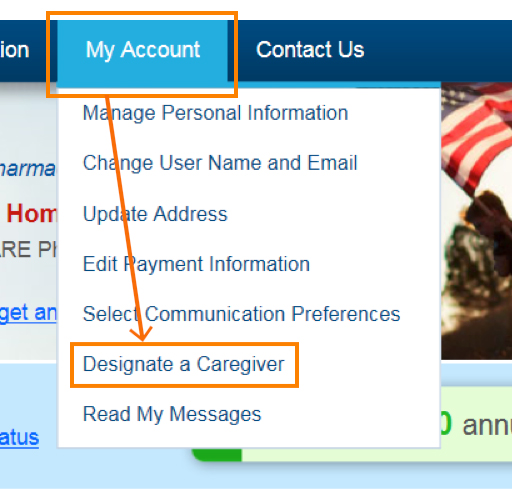 Once on the Designate a Caregiver page, select add a caregiver.
Add your caregiver's information.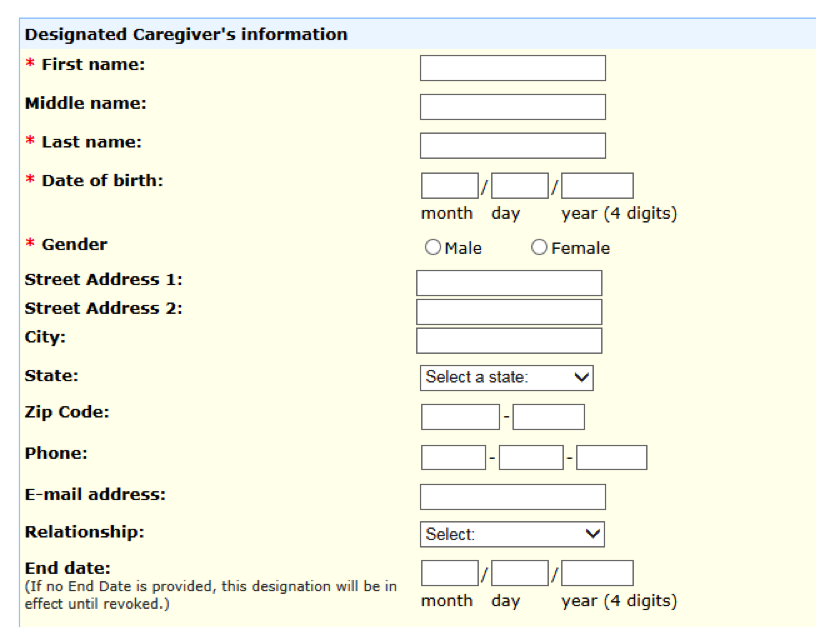 Be sure to check the Electronic Signature box and click continue.
After adding a caregiver, you can remove them at any time by simply clicking the remove button.
You can also designate a caregiver by contacting us by mail, fax or phone.
Mail
You can send a request to designate a caregiver by mail to:
Account Management Services One Express Way
Mail Route HQ IE0I
St Louis, MO 63121
Your written request should include:
Patient's name
Patient's ID number
Patient's date of birth
Patient's address
Name of the designated caregiver
Patient's signature
Fax:
877.782.8705

Phone:
877.363.1303

Telecommunication Device for the Deaf (TDD):
877.540.6261
Designating a caregiver guarantees the person who helps you with your medications will be able to have access to all of your information when contacting Express Scripts.
Sign in to access your account
Helpful Links