Designate a Caregiver to Help You Manage Your Prescriptions
If someone helps you manage your prescription drugs, you should consider designating them as a caregiver for your TRICARE pharmacy benefit. When designating a caregiver, you are authorizing the person to act on your behalf for pharmacy services provided by Express Scripts.
If you have a family member or caregiver handling your prescription drugs, Express Scripts will only be able to talk to your family member/caregiver about medications that they ask about by name, unless you establish power of attorney or designate them as a caregiver. A designated caregiver can access protected health information and take action on your behalf to order refills, review order status, update address and payment information and discuss current medications on file.
How to Designate a Caregiver online:
You can designate a caregiver easily online by logging into your Express Scripts account at express-scripts.com/TRICARE. To complete the caregiver designation you will need the Caregiver's Name and Date of Birth. Follow these instructions to designate a caregiver:
Sign in to your account on express-scripts.com/TRICARE.
Select Account at the top. Select Add a Caregiver.
Fill out the form with Caregiver information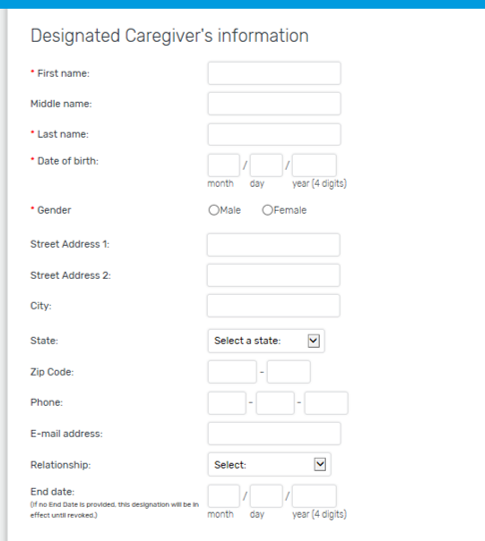 Check Electronic Signature box
Click Continue, then confirm
Sign in to access your account
Helpful Links